Guest Artist Series
Dedrick Lee Anthony
Master Class & Workshop with Dance Artist/Choreographer
SATURDAY JULY 28 1:00 p.m. to 3:00 p.m.
---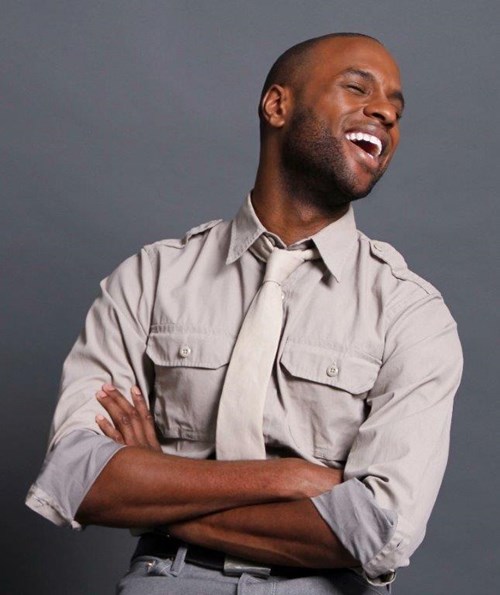 As part of our Guest Artist Series, LKW Dance is excited to present Dance Artist and Choreographer Dedrick Lee Anthony!
Dedrick's master class is suitable for dancers ranging from the intermediate to advance level. Dancers will be instructed through an energetic and rigorous warm-up that fuses Ballet, Horton/Graham (Modern) and Contemporary techniques. Within the warm-up, he will instruct the dancers on how to apply technique efficiently to their movement while keeping the integrity/artistry of the movement. In addition, dancers will learn across the floor progressions that will focus on descending/ascending to/from the floor and incorporate specific technical elements of modern/contemporary dance. As the master class proceeds, dancers will learn a combination that will focus on expansive/grounded movement and dynamics.
Dedrick will challenge the dancers to utilize the skills and technique from the beginning of master class into the combination. As well as educate them on the importance of quality of movement and storytelling. The master class will conclude with a Q&A forum, where the dancers can inquire about Dedrick's experience in the dance industry, as a performer and a choreographer.
A Michigan native, Dedrick is an awarding winning choreographer and international teacher/dancer who resides in New York City. He is a graduate of The Ailey School, the official school of the Alvin Ailey American Dance Theatre and has a BA in Liberal Arts from Saint Mary's College of California.
Dedrick's performance and choreography credits have been featured with recognizable bands that include ABC, Adidas, Apollo Theatre, Barclays Center, Caesar's Palace, Dance Magazine, Google, L'Oreal Paris Professionnel, NFL, Norwegian Cruise Lines, Radio City Music Hall and Vogue Italia.
Dedrick has served as guest faculty member at Broadway Dance Center, Excel In Motion Dance Convention and Tanzprojekt München. In addition, he was a featured dancer in the upcoming movie, Bolden! Dedrick is extremely passionate and active in arts education and hopes to aspire the next generation of young artists.
We are thrilled to host Dedrick at the LKW Dance Center for a Master Class & Workshop on Saturday, July 28. This event is open to LKW students (ages 13+) and to all area dancers.