2020 Summer Enrichment Program
---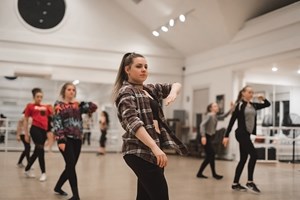 The LKW SUMMER ENRICHMENT PROGRAM is a 4 week movement arts training and studies program. From Tuesday through Thursday, 9:00am-3:15pm, students will be physically and artistically challenged by program founders, Kareem Marsh and Tony Rhodes, as well as several industry professionals and staff at LKW. The Intensive includes studies in Ballet, Modern, Jazz, various Contemporary styles, African, with several Street and Hip Hop styles. Our young artists in training will also find their own unique voice through improvisation and dance composition. The LKW Intensive will culminate in an explosive performance, which will be partially created by the students themselves and presented virtually for friends and family. This Enrichment Program is an experience all students/artist should be part of! This year's intensive will be hosted in house at LKW DANCE CENTER.
4 Week Early Bird Special- $370
*Students who are registered & paid in full by July 1st will receive the early bird discount.
4 Week Regular Price-$400
*Those students who prefer to register & pay in full after July 1st and before July 7th will receive our regular price.
1 Week Price- $150
*Students who prefer paying weekly for the program.
Single Class- $35
*Students who prefer to pay per class (a la carte)
July Children's Dance Program
---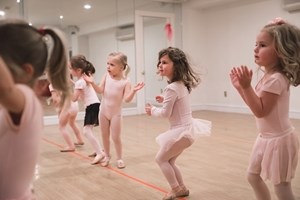 Mommy & Me, Pre-K, and Kinderdance- $50 for month of July
A wonderful introduction to the fundamentals of movement, music, body awareness and self-expression. Incorporating basic ballet, tap, tumbling, and coordination steps.
These classes are ideal for children to let them get a taste for many different dance styles.
Available classes:
Mommy & Me (walking & 2):
Mondays 9:30-10:15 AM
Pre-K (ages 3&4):
Mondays 10:30-11:15 AM
Thursdays 5:00-5:45 PM
Kinderdance (ages 5&6):
Mondays 11:30 AM-12:30 PM
Thursdays 6:00-7:00 PM
July Acro Program
---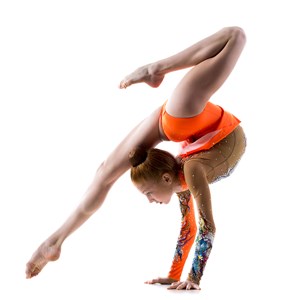 Acro/Tumbling- $50 for month of July
This class is designed for individuals interested in learning and improving their tumbling skills. The student will work on individual progression for floor exercise skills, strength and flexibility, as their skills permit. Available Classes:
Tuesdays:
Beg/Int. 5:15-6:15
Advanced 6:30-7:30
Recreational Classes (Ages 7-12)
---
Recreational Jazz- $50 for month of July
Jazz is a very popular, high-energy form of dance. Every single one of our jazz classes is always a ton of fun! Jazz is the style that you'll typically see on Broadway.
It combines kicks, leaps, jumps, turns, and everything in between! Learn body placement, movement, expression and proper technique in this class.
Mondays 1:00-2:00 PM
Recreational Ballet- $50 for month of July
Ballet introduces and develops the creative discipline of classical dance. It is the foundation of all dance forms and is strongly recommended to all students.
Mondays 2:15-3:15 PM