Performances
LKW GEMS PRESENTS
---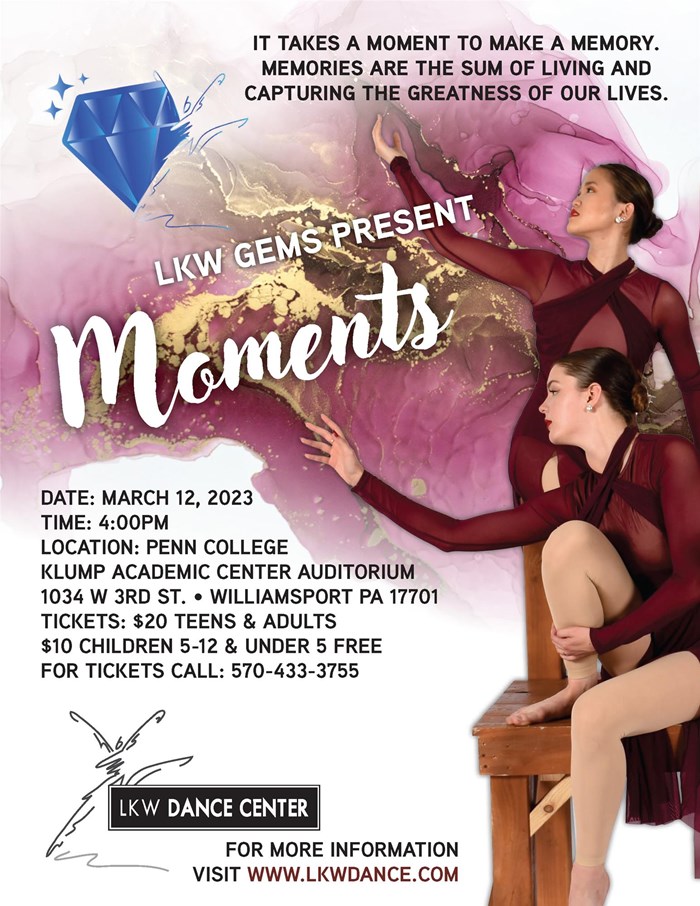 LKW DANCE CENTER RECITAL | MAY 29TH 2022 | COMMUNITY ARTS CENTER
---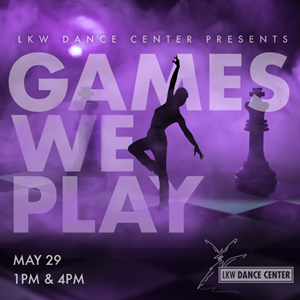 The creative staff of LKW choreographed an amazing show that will take us all down memory lane. The graduating seniors get together for one last Game Night. To their surprise, the Games come to life. The LKW students perform as live games that will bring out the inner child in us all.

PURCHASE AD/SHOUT-OUT SPACE TO BE FEATURED IN OUR PROGRAM HERE
LKW GEMS SHOWCASE
---
The LKW GEMS present
"ROUND 2"

The 2nd annual GEMS show case is anchored in second changes and new beginnings.

"….. he is a new creature. The old things have passed away; behold, the new has come."


In-person showing :

DATE - March 13th 2022
TIME - 4:30 PM
LOCATION: Penn College
Klump Academic Center Auditorium
1034 W 3rd St.
Williamsport PA 17701
Tickets : $20


Virtual Showing :

Date - March 20th 2022
Time - 6:00pm
Location - In the comfort of home.
Tickets: $12


Tickets on Sale NOW!
Come out and honor those who served with LKW
---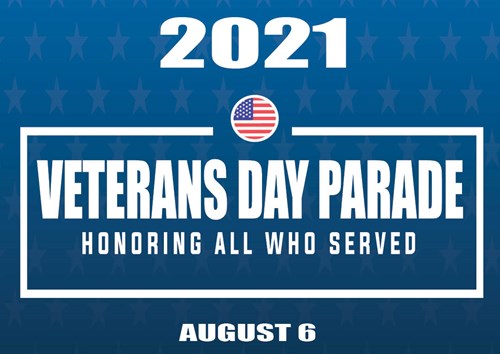 To all veterans out there,
we salute you!
Thank you
for your service and sacrifice!
________________________________
AUGUST 6, 2021: LKW Dance Center joins the community in respect to our veterans by marching in Lycoming Veterans Day Parade.
LkW 2021 Dance Recital
---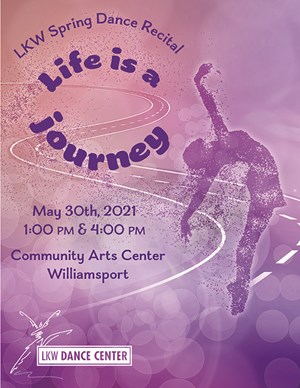 Life was a journey...
Thank you to all the teachers, students, parents, volunteers who made this event and year amazing!
TRAPPED IN-SIDE BENEFIT SHOW | MARCH 14, 2021
---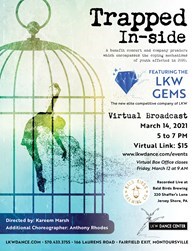 A benefit concert and company premiere which encompasses the copying mechanisms of youth effected in 2020.
Featuring: LKW GEMS.
Directed by: Kareem Marsh
Additional Choreography: Anthony Rhodes
Performed at Bald Birds Brewing, Jersey Shore, PA
Williamsport Welcomes the World
August 23, 2019
5:00 P.M. to 9:00 P.M.
---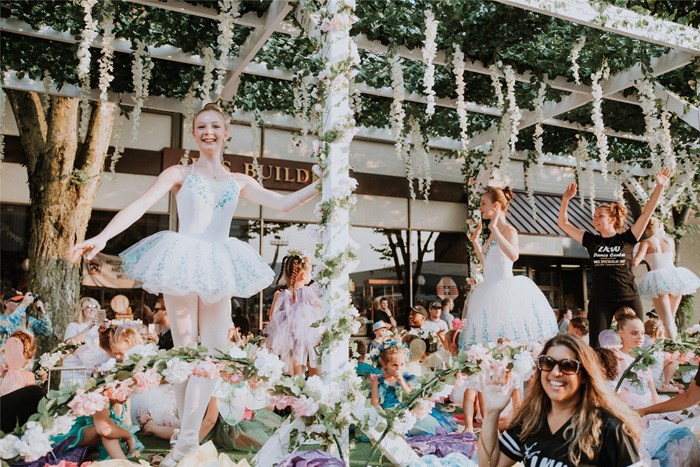 Mummers Parade
October 19, 2019
(Rain Date: October 20, 2019)
---