Instructors
Lauri Welteroth
---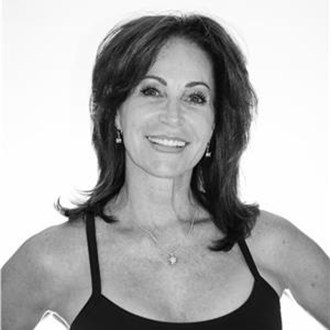 Owner
Lauri has dedicated her life to the beautiful art of dance, the community and to bringing her students the very best experience in dance education. For more than three decades the LKW Dance Center programs have turned out confident, expressive dancers, and strong, committed individuals. Since 1982, Lauri continues to advance the opportunities of our students and their families.
Tim Fournier
---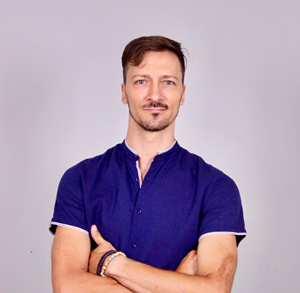 Co-Director

Tim started dancing at age 5 with a love for tap dance. Originally from Boston MA, he trained with the Gold Family (Sherry, Rhee & Rennie Gold). He has danced extensively in New York City & Los Angeles with choreographers Laurie Kenyok, Patti Columbo, Marguerite Derricks and Wade Robson, and performed and taught dance Internationally in France, Germany, Switzerland, Thailand, Japan, China and South Africa.

Tim's professional career started at the early age of 9 with a performance on "Star Search. Since, his resume includes Boy's & Girls, starring Freddie Prince Jr., Cinderelmo, Jerry Lewis Telethon, Goodwill Games, Peter Pan Broadway & US National Tour, Radio City Music Hall, Tokyo Disneyland, Tokyo Disney Sea, Walt Disney World, West Side Story (Broadway European Tour), Crazy For You, Sea-Doo, Reebok, Levis, Compaq, Intel, YM Magazine, Wallpaper Magazine and more…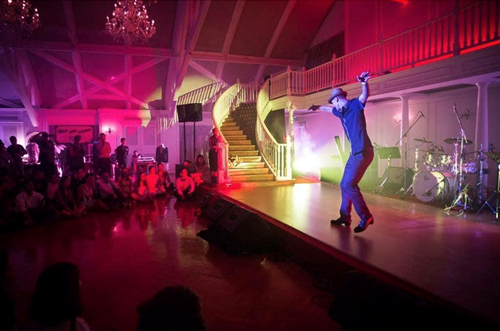 He has worked with such famous stars as Debbie Gibson, Natalie Cole, Brandy, Linda Eder, Bebe & Cece Winans, Seiko Matsuda, Fayard Nicholas, (of the Nicholas Brothers) All 4 One, Cathy Rigby, Claire Forlani, Keri Russell and more…

Tim is also known as a teacher and choreographer Internationally. Music Artists trained by Tim include Golf-Mike, Chin, Knes, P Bird, Storm, C-Quint, Bie The Star, AB-Queen and more.... Tim also appeared and choreographed several television shows in Thailand including "More Than Dance" on Mango TV and recently "G Junior" with GMM Grammy Music in Thailand. Commercials choreographed include Nestle, Cadbury, Rexona and McDonalds.

Tim is proud to have a wide variety of experience in both the professional dance world and the dance studio. He loves teaching all ages beginner thru professional. His experience in dance makes his class both inspirational and educational.

Affiliations: American Dance Awards, Dance Masters of America, Dance Ovations, The Gold School, Walt Disney World, GMM Grammy Music International, RS Promotion Thailand

Certifications/Degrees: The Gold School, Boston, MA Salve Regina College, Newport, R.I. Broadway Dance Center, NYC Millenium, Los Angeles Edge, Los Angeles

Competition Dance Titles:
1st Runner Up - Mr Dance of America 1994
Dance Masters of America
Mr Dance Olympus
Mr Dance of New England
Dance Masters of America
Leo Alvarez
---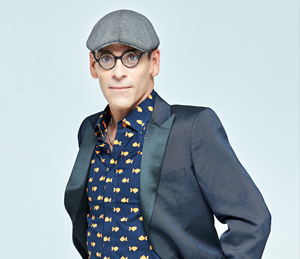 Co-Director
Leo Alvarez started his dance training at age 3 with the Cuban Folkloric Group of Miami. At age 10, he began training in ballet, with full scholarship, at Martha Mahr School of Ballet and The Thomas Armour Youth Ballet. He is an Alumni of the New World School of the Arts in Miami, FL. Mr. Alvarez was also a scholarship student at the Houston, Joffrey and Atlanta Ballet Schools. Leo's early professional experience includes dancing at Tokyo Disneyland, Tokyo Disney Seas as an original cast member, at EPCOT Center as a World Dancer, and on Princess Cruise Lines.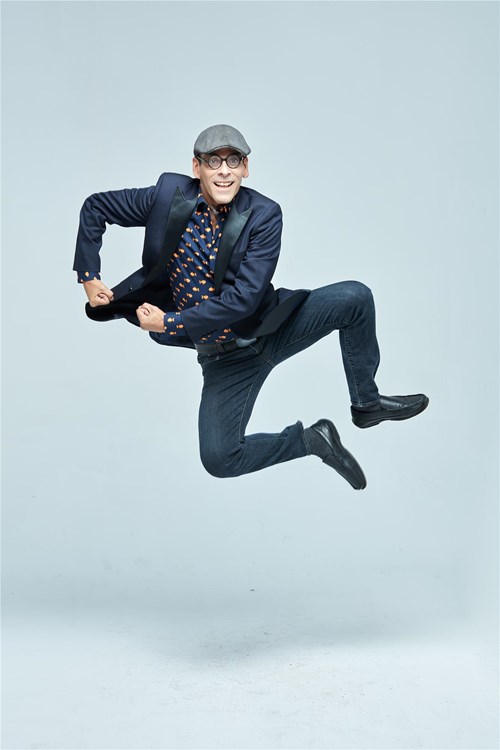 His ballet experience includes dancing with Orlando Ballet and Rotaru Ballet of Atlanta, appearing as a soloist in numerous ballets such as Coppelia, Giselle, Swan Lake, Romeo And Juliet, Carmina Burana, La Sylphide, Don Quixote and many, many Nutcrackers.

Leo appeared in the First National Tour of Damn Yankees starring Jerry Lewis. Seasonal Broadway "A Christmas Carol" at MSG. Other tours include Man of LaMancha, Seven Brides For Seven Brothers, and the European Tour of Beauty and the Beast.

Regionally around the U.S., Starlight Express Vegas Co., The Hot Mikado, Bye Bye Birdie, Guys and Dolls, My Fair Lady, Oliver, Crazy For You, Cinderella, A Funny Thing Happened On The Way to the Forum, Jimmy Buffet's "Don't Stop the Carnival, and Damn Yankees with Tony Randall.

Leo appeared in music videos, Selena's Techno Cumbia, directed by Kenny Ortega, and in Gloria Estefan's Live For Loving You.

He has choreographed for the VMA's, for Iggy Azalea's Black Widow, Butlins Vacation Resorts in England, Area Stage Company, Moonamie Productions, American Musical Theater of San Jose, commercial for Mexicali Grocery Chain.

He has as taught at Armour Dance Theater, Dance Attack, Alvin Ailey (Miami), Dance
Authority and is an award winning choreographer for South Eastern Regional Ballet Association. Leo also spent a year in Beijing China teaching and choreographing .

Leo has also worked in casting. He has cast multiple commercials, game shows, and dating shows. He was the talent coordinator for Qviva, featuring JLO and Marc Anthony, as well as the casting producer on LA Voz, the latin version of The Voice. He was most recently the casting director on an all dance short film "Where We Begin" by an award winning director. He also was Floor Manager for Red Table Talk the Estefans. Leo was also the Talent Producer for Discovery Channels first reality show airing soon .
Martin Carrasco
---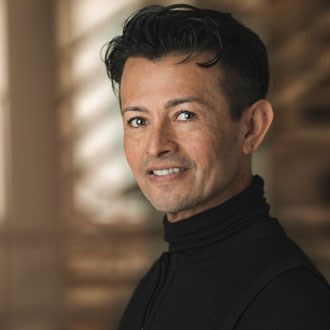 Artistic Director of the Ballet Program
Martin Carrasco received his Bachelor Degree in Classical Ballet, from The National Institute of Fine Arts in Mexico City. Immediately following graduation he was offered a contract to come to the United States. He began his professional dance career in 1986 with Ballet of the Americas in El Paso, Texas. Since then he has danced with Michigan Ballet, The Florida Ballet, Atlantic Ballet Theater and Berkshire Ballet Company. He trained in New York City under the coaching of John Magnus, Finis Jhung, Maggie Black, David Howard, Nancy Bielski and Marina Staviskaya. Martin has also studied the Bournonville technique and Methodology with Madame Kirsten Ralov from The Royal Danish Ballet.

Martin joined the Berkshire Ballet Company in Albany, NY as a principal Dancer in 1988. His repertory included "Peasant Pas de Deux" from "Giselle", and "Grand Pas de Deux" from "The Nutcracker", performing all with fiery brilliance.

Martin was recognized in Newsweek magazine in 1990 for his performance in the special production of "The Nutcracker" with the Red Bank Ballet Company.

In 1991, he joined The Metropolitan Opera Ballet Company at Lincoln Center in New York City under the direction of Diana Levi, performing at The Metropolitan Opera House. His repertory included Operas such "Aida", "Turandot", "Tannhauser", "La Traviata", and many others, where he was fortunate to work with such stars like Placido Domingo, Luciano Pavarotti, & many others.

Martin has toured intensively, performing with national and international ballet companies, studying styles of Dance and Choreography in Vienna, Austria; Munich, Germany; Amsterdam, The Netherlands; London, United Kingdom; Madrid and Seville, Spain. With over 33 years of performing experience, being an accomplished professional ballet dancer, he enjoys teaching Classical Ballet Technique, Ballet Repertory and, coaching. Martin has so much to offer to new generations of ballet dancers.

Moving to Williamsport, Pennsylvania in December 2010, he began teaching Classical Ballet Technique & Repertory at LKW Dance Center in nearby Montoursville, PA. He has devoted himself to developing a strong Ballet Program, teaching and helping the young ballet students to achieve their greatest potential in dance thru discipline, hard work, perseverance and passion for this beautiful timeless Art.

Martin has been setting suites of Classical Ballet productions for LKW Dance Center for their year-end recitals since 2011. Among them, Swan Lake, Sylvia, first Act of Giselle, Paquita, Coppelia and 2018 La Bayadere, delivering every single one of them with the highest artistic quality and receiving a great ovation from the audience.
Jaime Feerrar
---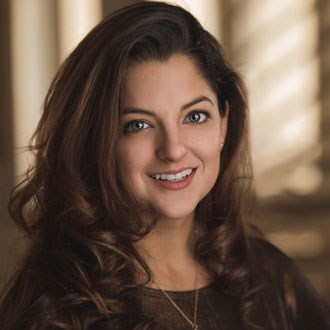 Dance Instructor
Jaime has been an instructor at LKW Dance Studio for more than a decade. She holds a Master's degree in Educational Development and Strategies from Wilkes University. In 2009, she completed her Bachelor's degree in Elementary Education with a minor in Special Education and a concentration in Dance from Lock Haven University. In addition to teaching dance, Jaime is a second grade teacher with the Loyalsock Township School District.

Jaime had the pleasure of being the choreographer of numerous high school and community musicals including: Little Shop of Horrors (Jersey School Area School District); Oklahoma (Community Arts Center Student Summer Stock); Seussical the Musical, Willy Wonka, and The Music Man (Meadowbrooke Christian Academy); Fiddler On The Roof (Loyalsock Township High School); and Gypsy (Riverside Community Theatre League).


Jaime has attended several Professional Dance Development Conferences including the DanceLife Teacher Conference in Phoenix, Arizona. Jaime continues to participate in Professional Dance Development for Teachers.

She hopes to enrich and inspire the artistic and cognitive development of all her students through the art of dance.
Gabrielle Fries
---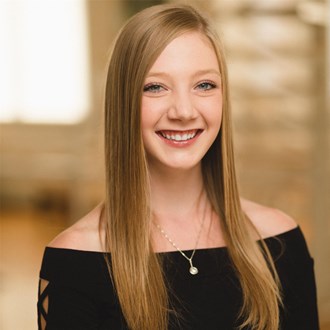 Dance Instructor
Gabrielle has been an LKW dancer for the past sixteen years. During 12 of those years, she competed on LKW's competitive dance team.
Additionally, she has been an Assistant Dance Teacher in the preschool and combo programs for the past 8 years. Outside of the studio, Gabrielle is in the Accelerated Physician Assistant Program at Pennsylvania College of Technology. She is looking forward to a great year, and cannot wait to share her love of dance with all of you!
Gabrielle Moser
---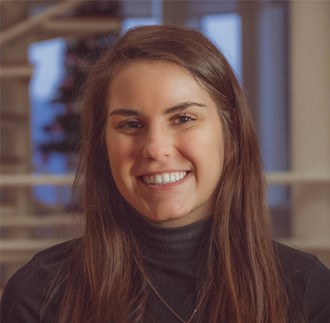 Dance Instructor
Gabrielle started dancing at LKW when she was just three years old. She grew up at the studio and called it a second home. Gabrielle was an assistant teacher in various classes throughout her years, and loved helping other students grow.
After graduation, Gabrielle attended Bloomsburg Univiersity and received a Bachelor's Degree in Business Management with a minor in Human Resources.
She is currently work for a non-profit, Families United Network, Inc., in the Human Resources Department.
Gabrielle is thrilled to be back working with students that are of the age when she first started dancing, so they can call the studio a second home, just like she did.
Shaye Fries
---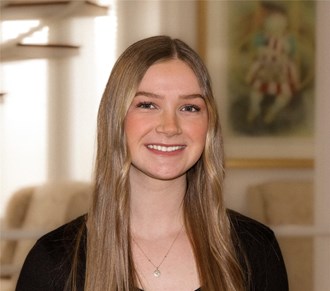 Dance Instructor
Shaye Fries began dancing at LKW Dance Center in the 'Mommy & Me' class when she was 16 months old. Ever since her first class, Shaye has shared an immense love for dance. At age five, Shaye joined the competitive dance team where her passion for dance truly grew. She continued dancing competitively until she graduated high school in the Spring of 2021. Shaye now attends Pennsylvania College of Technology with a major in Physician Assistant Studies, and minors in both Biology and Psychology. She hopes to combine her Physician Assistant degree with her minors in order to help her patients achieve their best possible health, both physically and mentally. Shaye began assistant teaching at LKW Dance Center when she was 14, and she has loved working with the children ever since. Shaye enjoys teaching Mommy & Me, Pre-K, Kinderdance, and Combo, because she started her journey as a dancer in those classes, and she wants to help new dancers along their own path. Shaye hopes to share her love of dance with her students so they may be inspired to find their own passion within dance.


Amanda Miller
---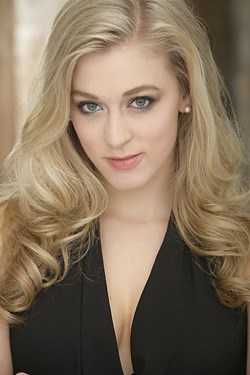 Virtual Instructor
Amanda Miller is thrilled to be teaching classes virtually from across the pond to her hometown dance studio, LKW Dance center. Amanda is currently back up singer and choreographer for rock sensation, Sir Rod Stewart. She previously closed a few great runs in the Musical Theatre world including Sherrie in Rock of Ages, Las Vegas and Val Clark in A Chorus Line, New York. She has had the opportunity of performing alongside other iconic musicians such as Cyndi Lauper, Foreigner, Jeff Beck and The Faces. Memorable performance events include Strictly Come Dancing, The Graham Norton Show, Chris Evans Breakfast Show, Queen Latifah Show and NASCAR. Favorite Venues performed at include The 02, Madison Square Garden, Hollywood Bowl and Caesars Palace, Las Vegas. She's been living the dream since an early age where she appeared in both national and international commercials for Disney and Nickelodeon. She also appeared as a featured dancer in live Disney productions and was honored to be appointed to the Pennsylvania Governor's School of Performing Arts for Dance. Screen and film work include independent films and ABC'S 'Six Degrees.' To schedule private Pop/Rock and Musical Theatre Vocal Lessons with Amanda, schedule at [email protected]
Justin Manley-Smith
---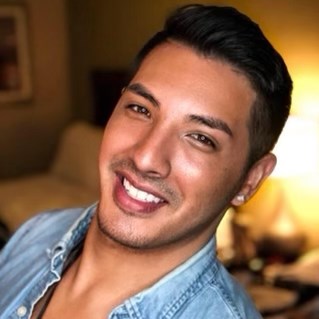 Tumbling Instructor
Experienced Tumbling instructor with 15+ years of coaching cheer and gymnastics.
Tearra Heather
---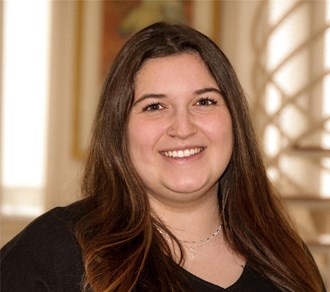 Tumbling Instructor

Tearra's love for the sport of tumbling and cheer began early in grade school where she became involved at a competitive level. Nationally and internationally ranked as an Elite All-Star Cheerleader, she has strong experience as an accomplished performer and coach. Tearra has worked with the LKW students and dance team for several years while attending high school and college.

Tearra majored in Elementary and Special Education at Messiah University and now teaches Elementary school. Her love for her students and the pure joy she gains from seeing them master new skills is what drives her every day. We are excited to have Tearra on our team!