Policies
INCLEMENT WEATHER
---
The Dance Center follows the Montoursville Area School District. If Montoursville is closed or dismissed early due to bad weather, the Dance Center will be closed. You may also call 570-433-3755, or check our Facebook page.
TUITION / PAYMENT
---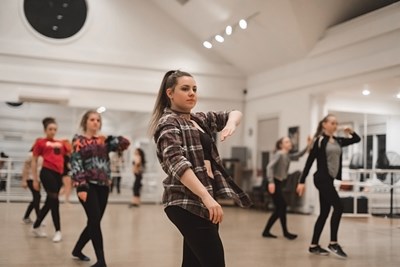 Tuition is based on a 9 -month calendar year, from September through May. There are NO REFUNDS for missed classes; however, they may be made-up within 2 WEEKS of the absence.
The rates below are not adjusted from classes cancelled due to holidays, inclement weather or other uncontrollable circumstances. Likewise, there is NO EXTRA CHARGE for months that have 5 classes. Tuition is based on how many hours per week a student studies at LKW. It is a yearly tuition, that we can divide into convenient monthly payments. A one hour class is $53 per month, a 45 minute class is $48 per month, and every hour after the first hour is billed at a 50% discount.
In the result of another shut down LKW Dance Center will continue dance training remotely via zoom.
Should you choose to pay monthly you must leave a credit card on file. Cash/check payments must be made by the 15th of each month. If payment is not received by the 15th of the month, the balance due plus a $15 late fee will be charged to the credit card on file. Tuition can be paid by cash, check or Mastercard/Visa. No checks will be accepted after April 15th.
Click here to Register - Click here for Parent Portal
Please note: PRE-PAID TUITION IS NON REFUNDABLE. A credit will be issued and is valid for one year.
FAMILY DISCOUNTS & YEAR PAYMENT OPTION:
Family discounts apply to immediate family members only, and must be paid on the first student's first class of the month. First family member (with the most weekly hours) pays full price, each additional family member receives a 10% discount.
A 10% discount will be applied to a one time yearly payment. This payment must be received by September 30 and paid by cash or check ONLY. If you prefer to pay your yearly payment by credit card, you will receive an 8% discount.
DISCOUNTED PAYMENTS ARE NON-REFUNDABLE. Please DO NOT pre-pay if you have any doubt that your child will withdraw from a class.
Late payments on any payment option will incur a $15 late fee. A $20 fee will be charged for any checks returned to us by your bank.
Please note: THERE ARE NO REFUNDS. A credit will be issued and is valid for one year.
CLASS ATTIRE
---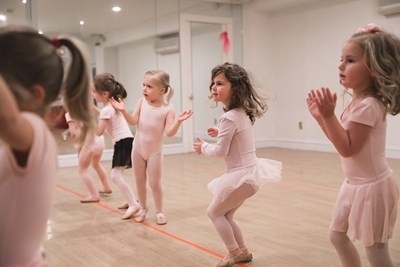 Students have until October 1st to purchase all uniform needs. LKW IS NOW A UNIFORMED STUDIO. All uniform needs can be purchased directly through LKW Dance Center.

Dancewear and footwear may be ordered through the studio, an order form must be filled out and all orders must be paid in full. Download the order form here.
An essential part of dance training involves the maintenance of a clean and disciplined appearance. For admission to classes, students must wear proper dance attire, hairstyle and footwear. Regulations concerning classroom attire will be firmly enforced.
Mommy & Me, Pre-K, & Kinderdance
Girls: Pink leotard & pink tights, ballet shoes, tap shoes, jazz shoes
Boys: Black jazz pants or dance shorts, white t-shirt, ballet shoes, tap shoes
(tap shoes are not needed for Mommy & Me)
Combo (Elementary, Adv. Mini, Junior & Senior)
Girls: Black Leotard and Pink/ Flesh tone tights

Boys: Black jazz pants or dance shorts, white t-shirt
Ballet
Girls: Black LKW Leotard (w/logo), pink tights, pink ballet belt, pink ballet shoes
Boys: Black Tights (w/logo) or shorts, white t-shirt (fitted), ballet shoes
Jazz
Girls: Black LKW leotard (w/logo), Tights (skin tone, LKW leggings optional)


Boys: Black Jazz Pants, t-shirt or tank top (any color), appropriate shoes



Modern/Contemporary
Girls: Black LKW leotard (w/logo), Tights (skin tone, LKW leggings optional)

Boys: Black Jazz Pants, t-shirt or tank top (any color), appropriate shoes
Hip Hop & Tap
Students are allowed to be creative in their attire, as long as it is not restricting movement.
Teachers prefer students to wear leotards and tights for proper alignment to be visible.
All students not in uniform will be asked to sit and observe
Students who identify as gender nonconforming may choose the dress code they are most comfortable with.
Tumbling
Leotard or tank top and shorts (not loose fitting), bare feet
LKW DANCE CENTER is committed to each student's success in learning within a caring, responsive, and safe environment that is free of discrimination, violence, and bullying. Our school works to ensure that all students have the opportunity and support to develop at their fullest potential and share a personal and meaningful bond through dance. All students/families who do not adhere to our policies run the risk of being dismissed from our program.
In Studio Rules
---
Students must be dressed properly, hair pulled off face and absolutely no jewelry for every class.
Upper school students must be prepared to dance at the start of each class. Late students may only enter with permission from the director/teacher and may be asked to sit and observe class for injury prevention.
Upper school students who miss three or more classes run the risk of missed information. The more you're here ... the more you know …. the more you dance.
If a student is absent, makeup classes are encouraged. Students are allowed to make up missed classes by attending an additional class of the same discipline and level. (all makeup classes are at the responsibility of the student/parent)
LKW is not responsible for lost or stolen items. Please do not bring valuable items to dance class.
Students must use assigned dressing areas according to class level.
No gum food or drinks other than water are permitted in the studio.
Upper School Class Etiquette
---
There is no gum chewing in class.
There is no talking in class
No leaning on the ballet barre
No sitting down in class
It is good etiquette to applaud your work/teacher and say "Thank You" after class
We asked that all students use the bathroom before class or during the transition of classes. (with the exception of our lower school students and emergencies)
HAVE FUN & BE FABULOUS
ZERO- TOLERANCE
---
THERE IS TO BE NO BULLYING OF ANY SORT.
The safety of our students is a priority. Verbal and physical violence is prohibited at the LKW Dance Center. Under our zero-tolerance policy, staff have no flexibility to consider the circumstances, physical and verbal violence; is unacceptable across the board. The director of the LKW Dance Center has the authority to dismiss all parties from our facility if bullying of any sort is detected.

*All concerns must be reported directly to the Director of The LKW Dance Center.

IN STUDIO SANITATION

Masks are not mandatory but LKW would love for all of us to do our part in keeping up with our health. In an event that a student becomes ill on site at The LKW Dance Center:
Student will be placed in lobby.
Parents will receive a call from Administration for immediate pick up.
Re-sanitation will occur.
Students cannot return to the studio unless cleared by a doctor.
If there is a report of a COVID case within the LKW student body we will notify all persons affiliated. Although masks are not mandatory the LKW sanitation process will remain. (revisit sanitation code)
There is a limited capacity for parents, caregivers, siblings or friends in the studio while class is in session. For the safety of our staff and students, please do not crowd the lobby and hallway areas.
Recital
---
The Recital is our end of the season dance concert where LKW students demonstrate their achievements and progress.
The staff at LKW will choreograph (free of charge) an amazing end of the season performance for each dance class. The Recital is a privilege in which we've allowed many students to participate; being a part of our recital is a 9 month commitment.

Level placement, music selection, choreography, costuming, production and spacing of all group routines / performances are at the choreographer's discretion and are not up for discussion. These decisions are made from many years of teaching experience. All staff members are passionate about our dance program. We take pride in every student and every dance routine. All decisions are made in the best interests of the dancers.
COSTUMES
---
Students who wish to participate in our end of the season Recital must purchase a costume for each performing class. Once costume(s) are ordered it is the responsibility of the parent/student to commit to paying for the costume(s) in full (late costume payment charges will be applied). All alterations, steaming and costume accessories are the responsibility of parents/students once costumes are distributed. Costumes must be altered and steamed for picture day, all dress rehearsals and performances.