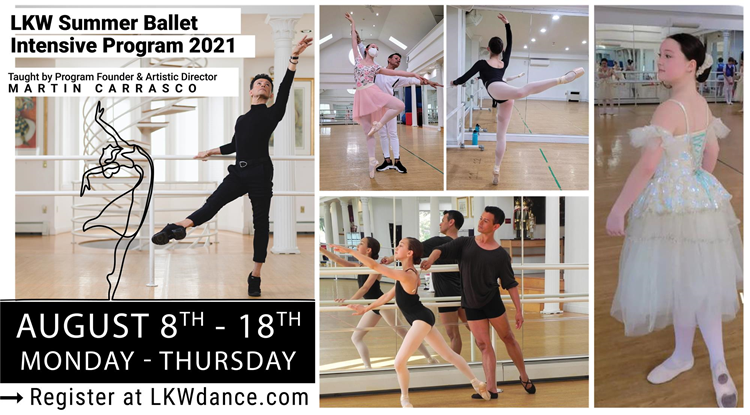 Returning
LKW Summer Ballet Intensive Program
Taught by Program Founder & Artistic Director
Martin Carrasco
SIGN UP NOW !
---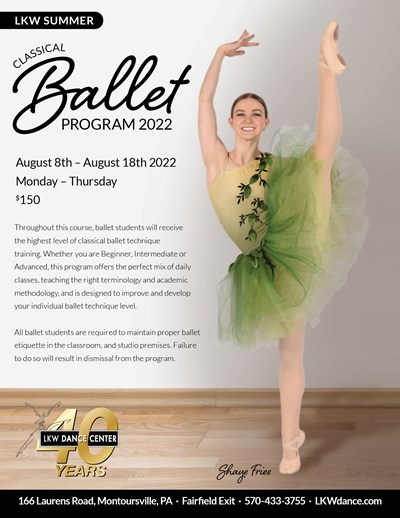 DATES: AUGUST 8TH - 18TH
MONDAY - THURSDAY
COST: $150

"FINDING BALLET WAS LIKE FINDING THIS MISSING PIECE OF MYSELF." - MISTY COPELAND
SUMMER DANCE 2022
---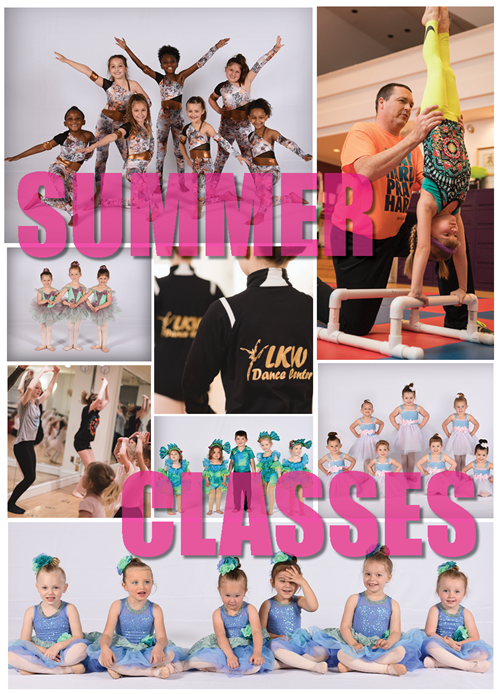 Classes start IN JULY...
Youth Summer Dance
July 5th - July 21st | $53

Wednesdays w/ Ms. Jaime
Mommy & Me 10:00 am - 10:45 am
Pre-k 10:45 am - 11:30 am
Kinderdance 11:30 am - 12:30 pm

Thursdays w/ Ms. Gabrielle Fries
Kinderdance 4:45 pm - 5:45 pm
Combo 5:45 pm - 6:45 pm
Aug. 2nd - Aug. 19th | $53

Tuesdays w/ Ms. Gabrielle Phillips
Pre-k 5:00 pm - 5:45 pm
Kinderdance 5:45 pm - 6:45 pm
Combo 6:45 pm - 7:45 pm



Princess Camp Returns in August
Register Here
SUMMER HIP-HOP & ACRO CLASSES
---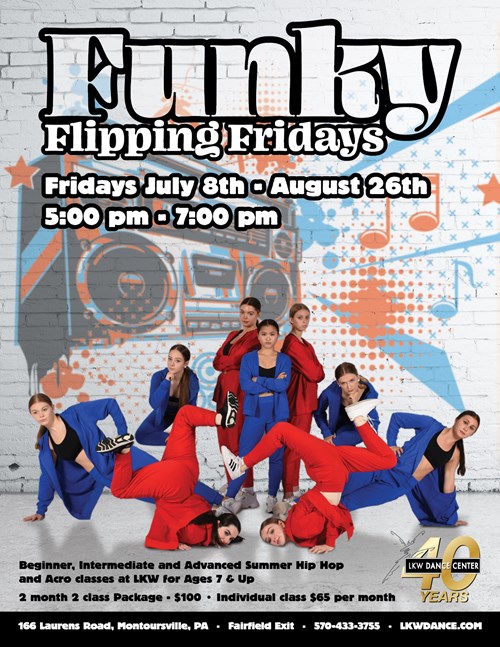 DATES: JULY 8TH - AUGUST 26TH
Every Friday
5:00 - 7:00 PM
Ages: 7 & Up
Register Here
Summer Enrichment Program 2022
---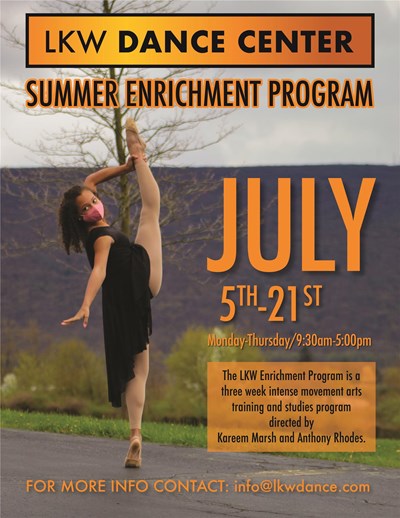 JULY 5TH - JULY 21ST
MONDAY - THURSDAY
9:30 AM - 5:00PM

Ages 8 and Up | This program also serves Adult professional dancers

All tuition must be paid in full by May 1st in order to receive Early Bird Special.

Early Bird Special ($375) ends May 1st
Regular Price ($425) ends June 12th
Late Registration ($475) starts June 13th
The LKW ENRICHMENT PROGRAM is a three-week intense movement arts training and studies program. Students will be physically and artistically challenged by founders, Kareem Marsh and Anthony Rhodes, as well as several industry professionals and guest artist from around the world. Guest Movement Instructors derive from companies such as Pilobolus, Georgia Ballet, Alvin Ailey Dance Theater, University Of The Arts, NYU and much more!
The Intensive includes studies in Ballet, Modern, Jazz, various Contemporary styles, African, vocabulary, production and several Street and hip-hop styles. Our movement artists in training will also find their own unique voices through improvisation and dance composition.
LKW Summer enrichment is an intense pre-professional program. Students train eight hours a day, four days a week for three weeks. The summer intensive is the training ground for the award-winning LKW GEMS and it's also a curriculum booster for the LKW Dance Center. If you thought last year was great this year has more in stored. The LKW Summer Enrichment students will have the opportunity to take class speak with and experience some of the most amazing industry professionals today. This year's summer enrichment program is not limited to the LKW DANCE CENTER students but is open to all interested in leveling up. Want to be great? It's never too late! JOIN LKW